D

o you love

NSP

as much as we do?

Our primary mission is to promote safe skiing and snowboarding attitudes to the public, and to provide emergency rescue and medical services to injured skiers and snowboarders at the Lutsen Mountains Ski Resort.

If you like skiing or snowboarding and enjoy helping people, we invite you to consider becoming a National Ski Patroller with the Lutsen Mountains Ski Patrol.

We are always looking for new members willing to join our team. Lutsen is considered some of the Best Skiing in Minnesota!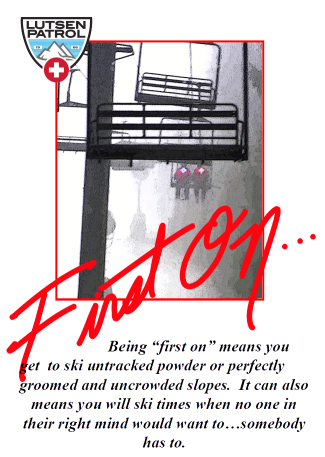 Join Us!